Wow! What a year. 2018 feels like it lasted about 10 years—so long that you probably forgot that the Winter Olympics, the hottest debate (was it Yanny or Laurel?) and IHOB (likely the dumbest call for attention ever) were all JUST THIS YEAR.
You also probably forgot about all the awesome new restaurants that opened this year, too. But that's ok! We have you covered with our annual roundup of the hot new Grand Rapids restaurants that opened in 2018. Grand Rapids continued to see an increasing number of international cuisine restaurants, from Cuban to Greek to Korean, and there are even more to look forward to in 2019.
How many of the 12 did you try this year? If the answer isn't very high, that's ok. You still have a couple more days to fit them in before the calendar flips.
See you in 2019, GR!
You don't want to miss Danzón Cubano, which brought the tropical flare of Cuban cuisine to Grand Rapids. Other the must-have Cubano sandwich (made with mojo-braised pork, ham and Swiss cheese), try the Cuban paella or red snapper plate.
The Hang brothers, known for their Thai restaurant Rak Thai, opened up Juju Bird this fall at the Downtown Market. The restaurant serves up all your friend chicken favs like wings, tenders and crispy chicken sandwiches, plus tasty sides like mac and cheese and mashed potatoes with gravy.
Eklectico Greek Kouzina brings Greek cuisine to the growing Alger Heights neighborhood. You'll find all the expected dishes, like moussaka and gyros (can 2019 be the year people finally stop calling it a GUY-roh…it's pronounced YEE-roh), as well as some tasty additions, like fried Kefalotyri cheese and a souvlaki bar.
MEXO brings Mesoamerican cuisine to Grand Rapids (ingredients and dishes inspired from the Mayan and Aztecs). Explore a new side to Mexican and Central American flavors, with many of the ingredients imported from Mexico, like the avocados and jicama. From house-ground corn tortillas to peanut-free (allergy friendly) mole to pork belly pastor sopes (tacos al pastor tarts), you can't go wrong. Pair with one of their many margaritas on the bar menu for a real treat.
Hawaiian, Korean and Japanese flavors collide at Poke Toki. Choose from one of their signature bowls (like the Korean grilled gogi dupbap or Japanese tuna don), or make your own bowl. It's also a great opportunity to try out something new, like tamagoyaki (sweet egg cake) or marinated kanpyo (dried gourd strips).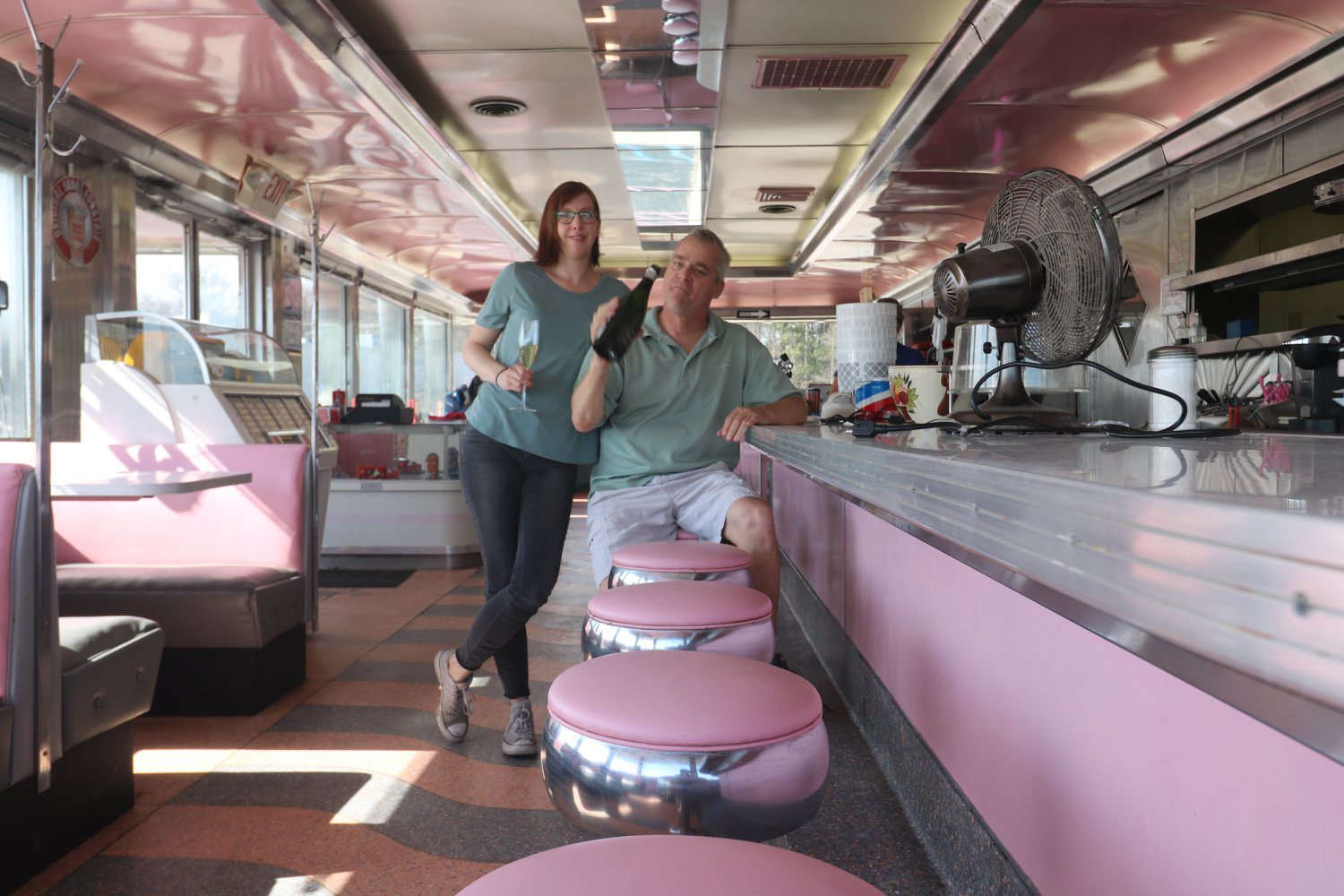 Pal's Diner is open under new ownership (and a new name) – Dan's Diner. It's still a 50's diner, but features and updated menu that's ripe for 2K19 customers, like lox and bagels, lemon ricotta pancakes and duck confit.
Linear features a rotating menu based on seasonality and availability. Here, veg takes center stage with dishes like stuffed phyllo with Brussels sprouts and apple cider butternut squash coulis and tempeh bowl loaded with fresh vegetables and served with fried noodles.
Stop in at Stan Diego (yes, it's Stan, not San) for a taste of SoCal. Whether you opt for tacos (like the Baja fish taco: crisp fried fish, chipotle mayo, mango-cabbage slaw and cilantro) or not tacos (think quesadillas, burgers and burritos), each bite will bring back summer sun memories to tide you over until July.
Marcona on Lyon serves up modern Mediterranean fare in Midtown. Their menu features dishes from across the basin, from Spain and Italy to Greece and north Africa. You won't want to miss their weekend brunch, which includes savory items like Egyptian eggs, which is made with boiled eggs, dukka (Egyptian herbs and spice mix), hummus, Zhoug (Yemeni hot sauce popular in the Middle East) and mixed greens.
You might know Mudpenny by its former name, Grace Coffee, which was a coffee cart in the Waters Building and later a bistro in Forest Hills. The bar/restaurant hybrid is open for breakfast, lunch and dinner, with an array of salads, sandwiches and munchies along with craft sodas and coffee drinks.
Arguably one of the hottest restaurants to open this year, the masterminds behind your favorite Spanish restaurant San Chez are back with the globally inspired Roam. Dine around the world with street-food-tapa-like-bite-foods. They have Indonesian satay, Chinese gua bao, Korean bibimpap, Lebanese tabbouleh and more. The portions are small and the prices aren't low, but it's worth a trip if you need a break from the Mitten for an hour or two.
The Commons was one of the newest restaurants to open, closing out our 2018 list with a nostalgic 70's appeal. Inside, wood paneling and dated artwork adorns the wall while mossy-green booths and leather chairs are spread throughout the restaurant. Expect family-style comfort foods on the menu, like steak frites, fried Brussels sprouts and street corn mac and cheese.
Facebook Comments