"Butcher's Union is a place where you can get a square meal and a stiff drink at an affordable price."
I'm talking to executive chef Alexis Rocha, who's calling me in-between interviews right before the holidays. In print, online and on the air, Butcher's Union is everywhere, and it has taken Grand Rapids for a whiskey and meaty ride.
Nestled along the Westside's main thoroughfare, the restaurant's dark paneled exterior with bright blue accents, interior white subway tile walls and soaring metal-plated ceilings seem more of a nod to upscale restaurants of Manhattan. In part, it's because owners David and Paul Reinert designed the Butcher's Union concept, inspired by their favorite restaurants.
However, don't let the facade fool you. The fare is full of Midwestern warmth, and the ambiance is far from unapproachable.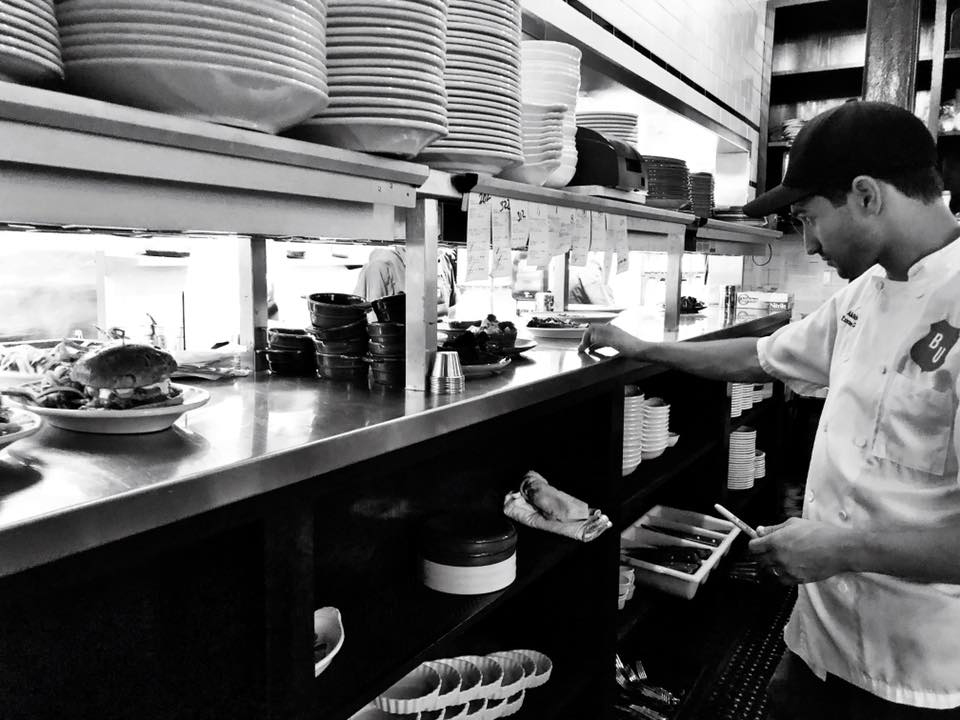 Eats
One of Rocha's big goals has been to establish great partnerships with local farmers. When he was at the Gilmore Collection, they had existing relationships with local farmers. But now that he's opened a new restaurant, he's focused on building new relationships that will benefit customers with the highest quality ingredients.
And speaking of ingredients, the meat doesn't get fresher than here. For example, Rocha works closely with Zeeland-based cattle farmer Tom Dykstra. The herd is fed on barley, grass, apples and cherries and he only harvests three cows a week. If they're processed on Friday, the restaurant receives them on Wednesday.
The food is a curated array of American South and Midwest favorites. One of the most popular dishes is the bacon wrapped meatloaf with mashed potatoes — a stick-to-your-ribs meal that's perfect for keeping warm during Michigan winters.
While Butcher's Union is heavy on the meat, there is an excellent assortment of veggie-friendly appetizers like roasted beet hummus and sweet potato and lentil enchiladas.
Drinks
Whether you like your drinks stirred, not shaken, neat or on the rocks, the Butcher's Union bar is the stage to watch. Its expert mixologists pull from a whiskey collection of more than 200 varieties, from local spirits like New Holland's Cask & Smoke to top-shelf staples like Four Roses Small Batch.
If fermented grain mash isn't your beverage of choice, try the Mexican inspired Oaxacan Daisy, made with Monte Alban mezcal, orange curacao, agave nectar and fresh lemon juice. There is also a small-but-excellent selection of wine and Michigan ciders.
And (of course) there's plenty of craft beer on draft. We won't judge if you drink your oatmeal stout instead of trying the whiskey flight – after all, we live in Beer City USA.
Service
What makes Butcher's Union such a joy to visit is its fast and reliable service. While it doesn't take reservations, it does have an unbeatable process to serve your lunch meal quickly. It's something that Rocha brought with him from his three years on Meijer's operations team at the retailer's Knapp, Lowell and Cascade locations.
"During my time there [at Meijer], I learned the importance of systems. With 220-plus stores, you can't operate without systems. It gives you a glimpse of when and why issues arise."
Butcher's Union's system ensures you get your food quickly.
Rocha gives an example, "If there are four of you for lunch, it's our goal to serve you within 15 minutes after ordering. And, we've dialed things in to ensure food is cooked consistently."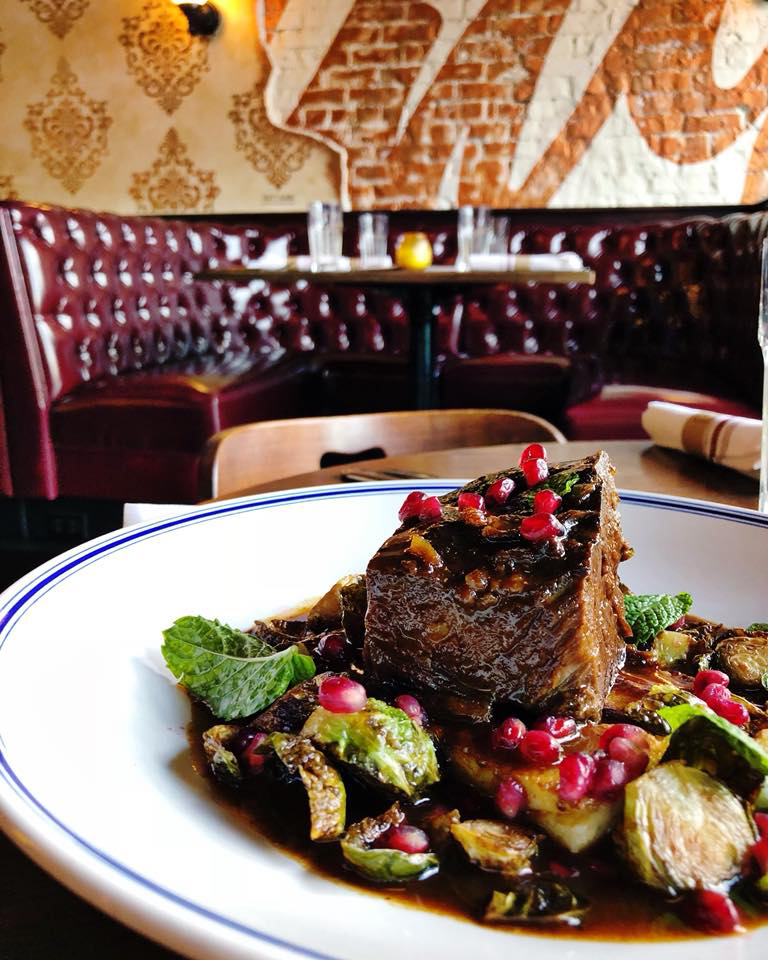 And, it's all from scratch without a microwave. It's true! Aside from condiments like ketchup and mustard, everything is prepared fresh, from the white chicken chili poutine to the smoked beef brisket stroganoff.
As with the restaurant business, it's not always all about the food. It's usually about the people. The people in the kitchen, the people in the front of the house, the customers, the friends you bring to the new restaurant in town, the random people you meet at the bar… it's the people that truly make a restaurant a restaurant. Without them, it'd just be an empty building of chairs and tables.
So, it's no surprise that when asked what Rocha is most proud of, he says it's the people.
"I'm proud of the team we have been able to develop. We've been able to operate the restaurant like it's been existing for the past five years, from how guests are greeted and seated to how the food is prepared and how their drink is made. I've heard it time and time again from locals and people from out of town."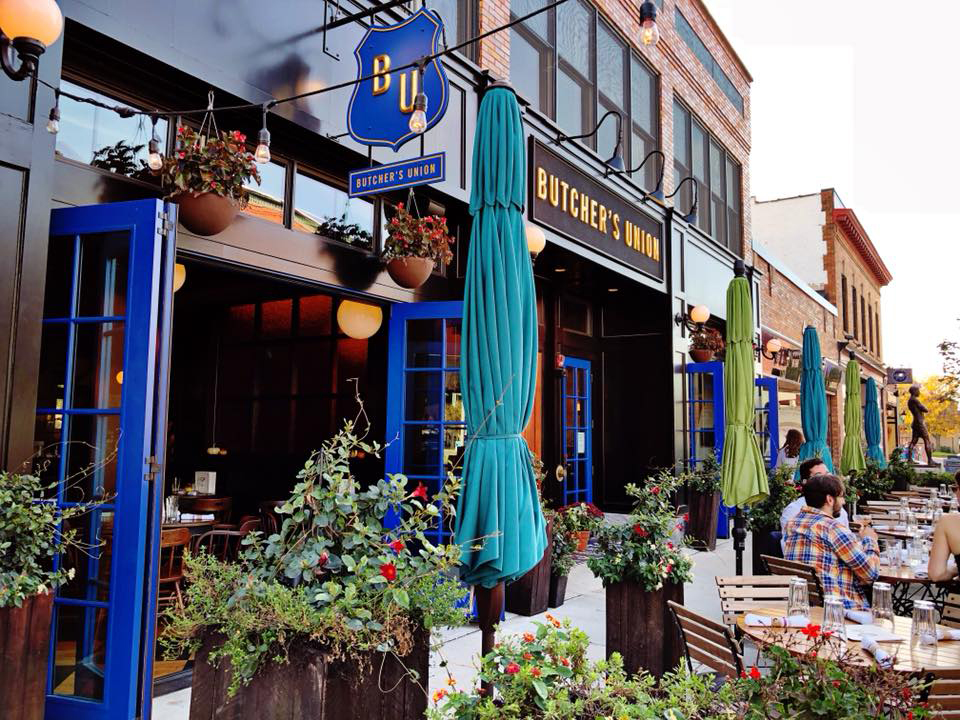 He continues, "Our objective is to be the place where you don't feel like you're breaking the bank. There's a lot of time and attention taken to every detail of the restaurant."
While Butcher's Union might be a sexy metropolitan restaurant on the outside, inside it's just tasty, affordable food and good ole' Midwestern charm.
Watch Butcher's Union executive chef Alexis Rocha prepare pomegranate braised short rib.
Facebook Comments