The former Pal's Diner has been renamed Dan's Diner and will reopen before the end of the month.
The diner closed last year, when its owners, Sam and Barry Brown, decided it was time to retire. The pair sold the diner, at 6503 28th Street SE in Cascade, to Dan Chudik, former owner of Tuscan Express, also on 28th Street (now Euro Bistro).
Chudik said he was eager to get back into the restaurant business, having closed Tuscan Express in 2009 largely due to the recession.
Chudik has partnered with Sarah Wagner on the new venture. Wagner is a Michigan native with over two decades of experience in the restaurant industry including spending the last two and a half years at Aperitivo at the Downtown Market. She also helped Chudik launch Trattoria di' Stagone in Eastown in 2013.
Although the space remains mostly the same, the diner has been renamed Dan's Diner after Chudik, who will also serve as its chef.
While the diner retains its "old school feel" its new owners have created a more upscale breakfast and lunch menu.
Classic breakfast dishes like eggs and bacon will still be available but so will Lemon Ricotta Pancakes, Bagels and Lox or Huevos Rancheros, to name a few. For lunch, burgers, fries and malts will be a staple alongside grilled beef and pineapple salad, mussels and the fresh catch of the day.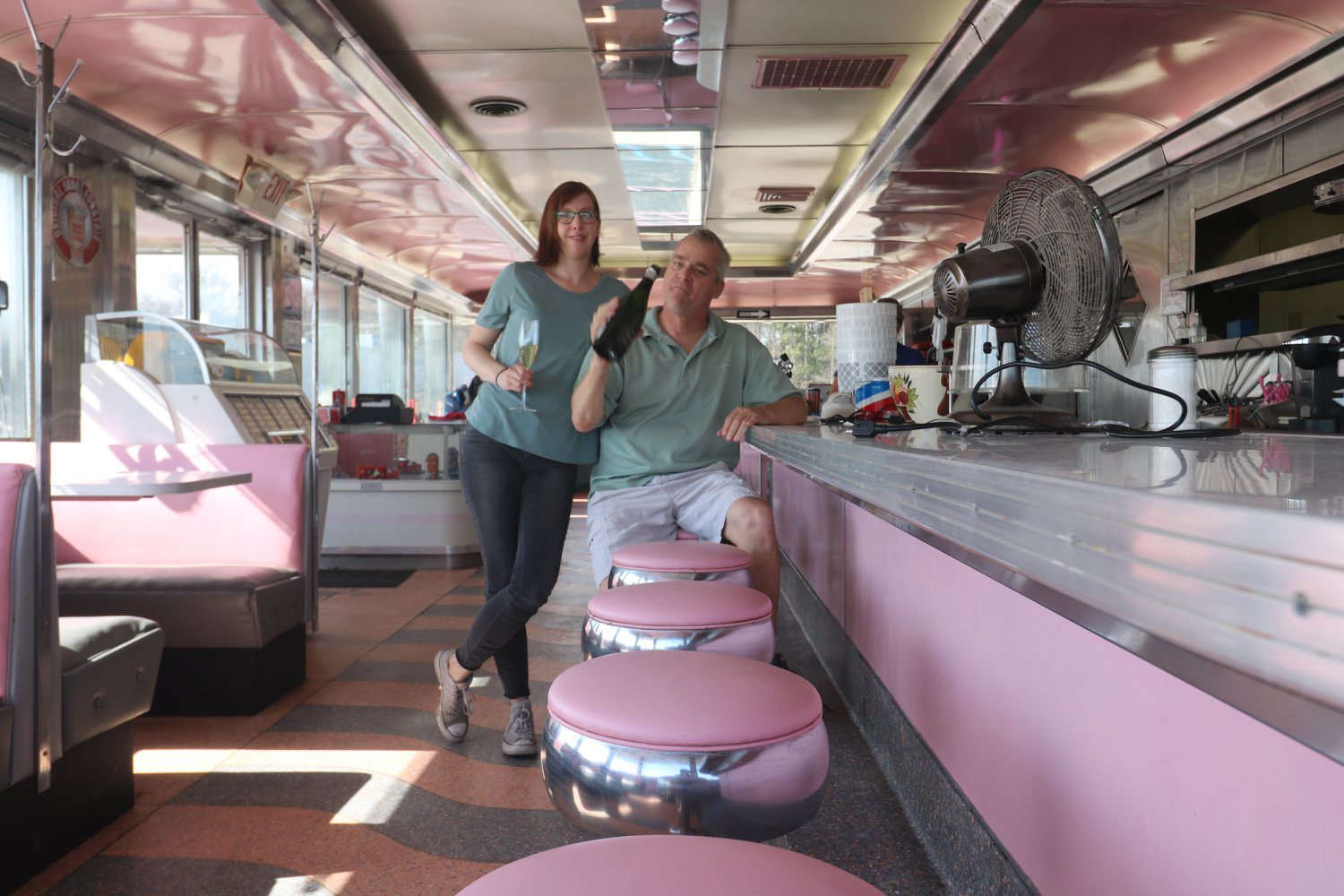 Pal's Diner was built in 1954 in New Jersey, but in the early 1990s, the entire building was moved in one piece to Grand Rapids, where it now stands.
Dan's Diner will officially open for business on Tuesday, May 29. Business hours will be from 7 a.m. – 3 (ish) p.m. Dan's Diner has applied for a liquor license and will include additional dinner hours and more dining options once the license is approved. The restaurant also offers outdoor seating.
Facebook Comments