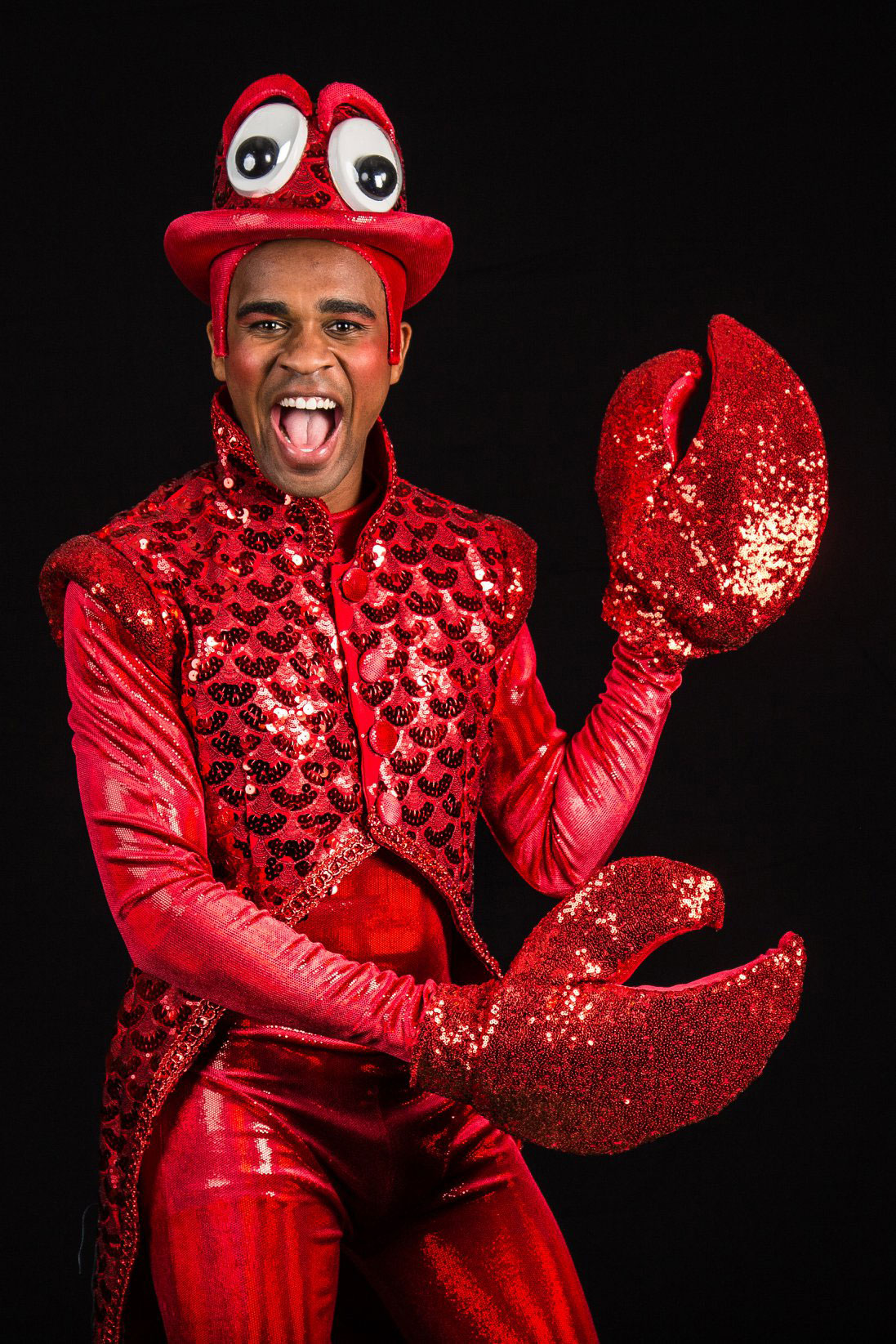 There have been several recreations of Disney's classic, "The Little Mermaid," but now it is the Grand Rapids Civic Theatre's turn at the helm. Costume designer Robert Fowle, the recent winner of the Norma Brink Lifetime Achievement Award, is making this show an experience to remember with dazzling costumes that will send your imagination reeling.
GR|MAG had the opportunity to visit the Civic Theatre costume shop, where volunteers were threading together shimmering, textured fabrics for the mermaid's tails. Plastic tubs were overflowing with colorful, sequined textiles, and the sounds of laughter and clattering sewing machines filled the air.
Fowle, head costume designer of 39 years, has been working on "The Little Mermaid" costumes for the past five weeks, with premiere night steadily approaching.
"The cast generally rehearses for about six weeks," he said. "[In that time, we figure] out what we need, whether we're going to have to pull stuff from stock—we have two enormous rooms full of things because everything goes into storage when we're done—and what we're going to have to make or come up with."
After working at the Civic Theatre for nearly four decades, Fowle has costumed several shows multiple times—"The Little Mermaid" is not one of those shows, making it an interesting experience for him. There are 23 cast members, several of which have two or three costumes. Because this show is new to the theater and the costumes are so unique, Fowle and Kathie Johnson, who is in charge of creature creation, said there are an estimated 75 costumes that needed to be made over the course of the six-week rehearsal.
"You have to try to turn a human being into a crustacean or a fish or make them look like the illusion of a fish when they still have to walk and sing and dance," Fowle said. "This one is a real challenge."
Johnson is not a full-timer at the Civic; she helps create costumes that breach the average sartorial requirements, like Dragon in "Shrek: The Musical." For this show, she is crafting appendages for fish, birds and crustaceans, giant sea anemones, pinchers for Sebastian, Ursula's tentacles, and heads with glowing eyes for the slimy eel henchman Flotsam and Jetsam.
"I like my stuff because there are no patterns for anything," she said. "This is the kind of stuff that's like a shot of caffeine. It's exciting and scary, but that fuels the magic."
Even after all this time, Fowle manages to find and capture this magic in his own work as well. The Norma Brink Lifetime Achievement is a longevity award presented at the Grand Awards, honoring Fowle's dedication to his work in the local theater community. Over the course of his career, he has repeatedly found the solution of functionality and believability in stage costuming—"The Little Mermaid" is a new and special challenge. Fowle has been continually dedicated to and passionate about solving this problem in his work.
"Like any job, it has its moments, but every show is different," said Fowle. "It's not the same thing all the time. It's a different show, it's a different period, it's a different group of people to work with, and the cast is different as well. It is the same, but it has a lot of variety. It's just what I like to do."
"The Little Mermaid" is the first of several new shows coming to the Civic Theatre this season. It premieres on Friday, Nov. 16. To see the schedule or buy tickets for "The Little Mermaid," click here.
*Photos courtesy of Grand Rapids Civic Theatre
Facebook Comments