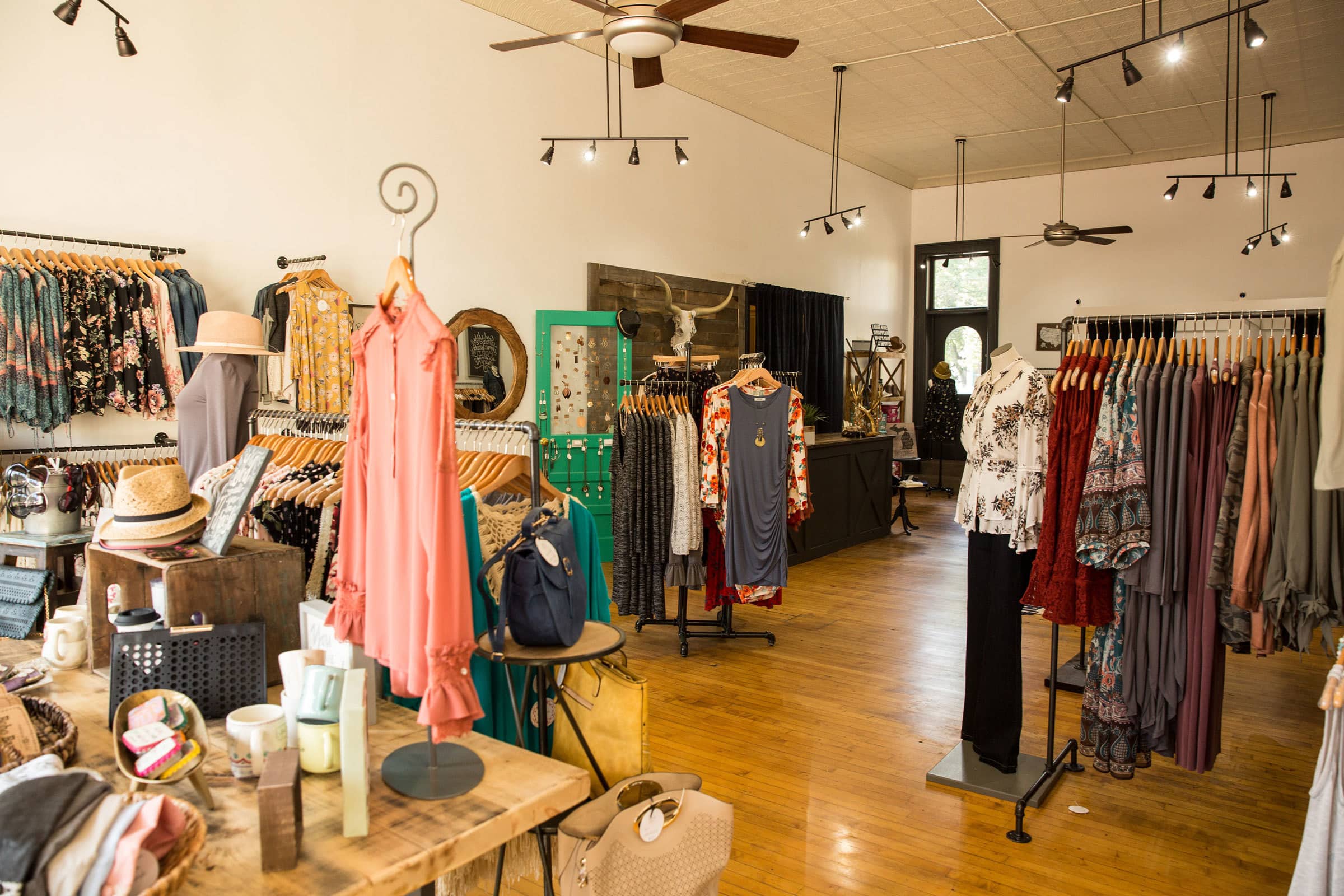 When Tenneile Petersen dreamed of opening a boutique, one decision came easy—the name. "Lennon is my daughter and Willow is my niece. They are the first girls of the family, born within 15 days of each other and we wanted to honor them and their special bond," said Petersen, the owner of Lennon & Willow in Lowell, who now adds to her own boutique family with the introduction of a second location on Cherry Street in Grand Rapids.
While both stores primarily sell women's clothing, including unique, boutique items, as well as a selection of accessories and gift items, you can expect two different shopping experiences at each location.
"We designed it that way. There's a bit of crossover but not a ton. Cherry Street has more business professional clothing and trendier pieces, while Lowell offers more amped-up basics and gift items," said Petersen, who opened the Grand Rapids location on Aug. 3.
The store has experienced tons of foot traffic since. "It's a really supportive community and booming area. We are noticing a lot of out-of-state traffic—people from Indiana who want to come to Grand Rapids to shop on the Michigan/Indiana border. They're coming up for a day trip."
Shoppers can expect the new store to have a vintage/modern look carrying all of fall's new favorites. Look for updated, seasonal spins on popular cold shoulder styles (a fall must-have) as well as necessary transition pieces such as a classic denim jacket or trendy kimonos—an excellent way to layer clothing. "They are perfect for the office and transition nice to evening," said Petersen. She noted the store offers them in a variety of patterns, prints and fabrics.
Speaking of fabric, get ready for a crushed velvet invasion. Lennon & Willow will be stocked with velvet hats, handbags, dresses, tops and kimonos. "I love the velvet trend because it's a classic look that is making a comeback. Anyone can wear it and there are so many styles and colors to choose from," said Petersen, who also counts skinny, moto jeans and fun, floral print bomber jackets as some of her favorite things currently in stock. The entire collection of styles at the store runs the gamut from date night, brunch with the girls and dressier types of clothing.
The boutique's demographic caters to the college age woman from the neighboring Aquinas and downtown GVSU campuses. "It's the young professional and the seasoned professional buying items to wear to work. Its office appropriate but that younger demographic can get away with trendier items," said Petersen, who loves to make women feel good about themselves.
"There's something to be said in feeling pretty and helping women feel beautiful at an affordable price. I don't have huge ticket items but you can still feel adorable even if it's a sweatshirt—there's a little bit of beauty to everything."
Lennon & Willow boutique is located at 953 Cherry Street SE in Grand Rapids as well as 204 W. Main Street in Lowell. Both locations offer private shopping opportunities upon request.
The Grand Rapids location is holding a grand opening event offering giveaways and swag bags on Saturday, Sept. 9 from 10 a.m. to 5 p.m.
Facebook Comments