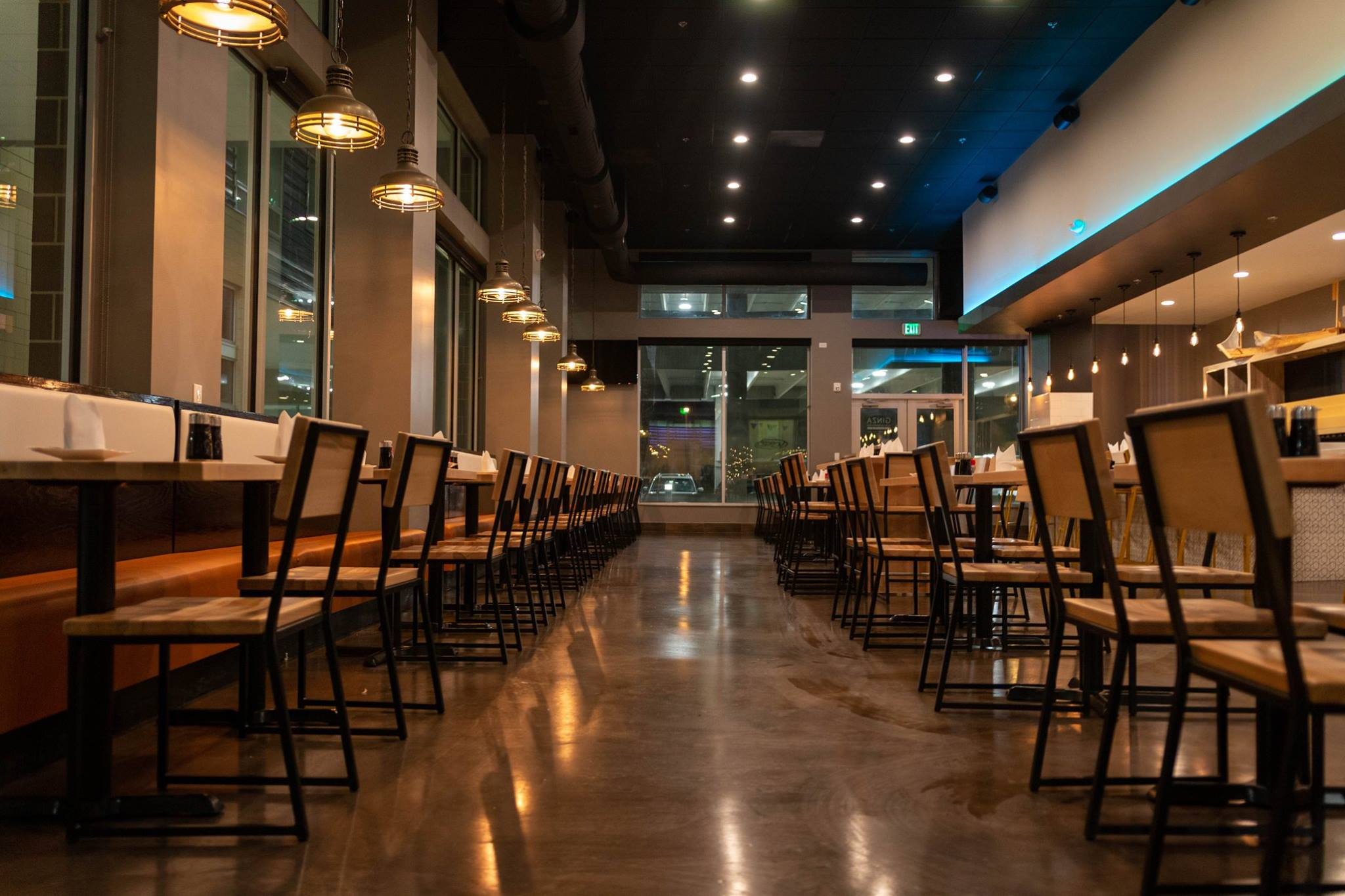 A taste of Japan has rolled onto Michigan Street.
Ginza Sushi & Ramen Bar opened last month at Diamond Place, an apartment building with ground-floor retail that's east of Medical Mile in Grand Rapids' Midtown neighborhood.
Ginza is located at 1015 Michigan St. NE.
"As the newest spot in town for modern-centric vibes and authentic Japanese cuisine, we are excited to impress you," the restaurant says in an Instagram post last month.
Shun Ci Chen is Ginza's executive chef and co-owner, along with co-owner Dong Wen Wang. The pair are also are co-owners of Fuji Yama, Sakura and the Downtown Market's sushi bar.
In addition to sushi and ramen, Ginza serves poke bowls, hibachi dinners, appetizers, soup and salad.
It is open for lunch and dinner and also offers takeout, catering and online ordering.
The restaurant was originally billed as Chidorii Ramen & Sushi Bar. Manager Sheri Smith said the owners changed it to Ginza in hopes it would be easier for patrons to pronounce.
Its hours are from 11 a.m.-10 p.m. Monday-Thursday, 11 a.m.-11 p.m. Friday, noon-11 p.m. Saturday and noon-9 p.m. Sunday.

Photo via fb.com
Facebook Comments