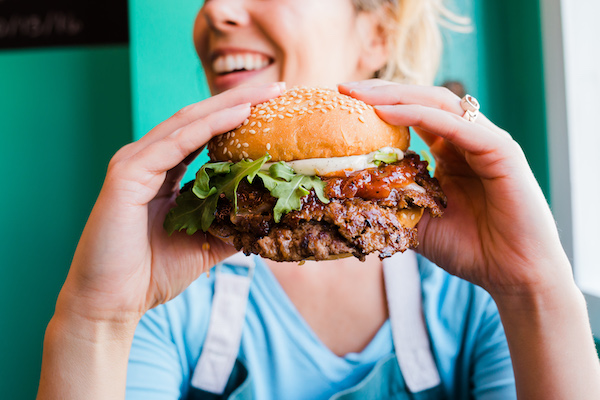 In the age of social media, it's common for restaurants to open and create lots of social buzz, but no restaurant has done so with such ease and success at Black Napkin — and it felt fully organic.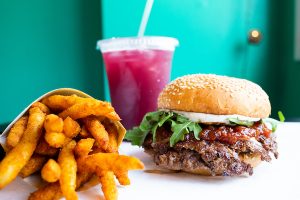 Black Napkin is a local take on a fast-food joint, and it does a bang-up job on at the center of an East Fulton neighborhood that continues to pick up steam. Anchored by Schnitz and the East Fulton Farmer's Market on the east and the top-notch cocktail spots Buffalo Trader's Lounge and Post Off — and plenty more — to the West, Black Napkin provides a greasy spot from locals.
From the great smash burgers like the Classic and the Big Malcolm, to the fried chicken sandwiches, the corner restaurant does exactly what it set out to do. And judging by the lines that can often be seen forming out the door, the city is not mad about the restaurant's mission. They also do a bang-up job offering vegetarian and vegan options on all of their offerings.
Black Napkin also serves up homemade soda, which is certainly a refreshing spin on something so common. And! The owners also own Any Colour You Like Popsicles, which can be seen around town at various restaurants, but can also be picked up to finish off a burger.
Facebook Comments