Take a look back at GR|MAG's most read stories of 2017.
Nurses Deliver Hangover Cure to Your Door
Partied a little too hard last night and regretting it in the harsh light of day? A group of registered nurses are now making house visits with hangover cures that will leave you feeling like you spent a quiet night in rather than drinking yourself silly until closing time.
Mom & Pop Sandwich Shop Opens in Grand Rapids
On the southwest Side of Grand Rapids sits "a mom-and-pop shop with a twist," as co-owner, Sylene Wilkining described it.
Former Hotel Gets New Life as French Brasserie
Walking into New Hotel Mertens is like stepping back in time. That's because many of the building's features harken back to previous decades, including the original flooring, which bares the building's name and was first laid in 1914, when it opened.
Gaia Café May Reopen by Spring
Foodies in Grand Rapids may once again be able to order a Mean Green Burrito or another Gaia Café favorite. Andrea Bumstead, who managed the café during its last six years of operation, launched a Kickstarter campaign this week with the hopes of bringing the beloved vegan and vegetarian restaurant back to life.
11 Brunch Spots Worth Getting Out of Bed For
Lauded by weekend warriors everywhere, brunch has become more than just a meal. It's an experience, an ordeal, an event. It's not a stumble-out-of-bed kind of meal – no, here in Grand Rapids, it's an Instagram occasion and a foodie sensation.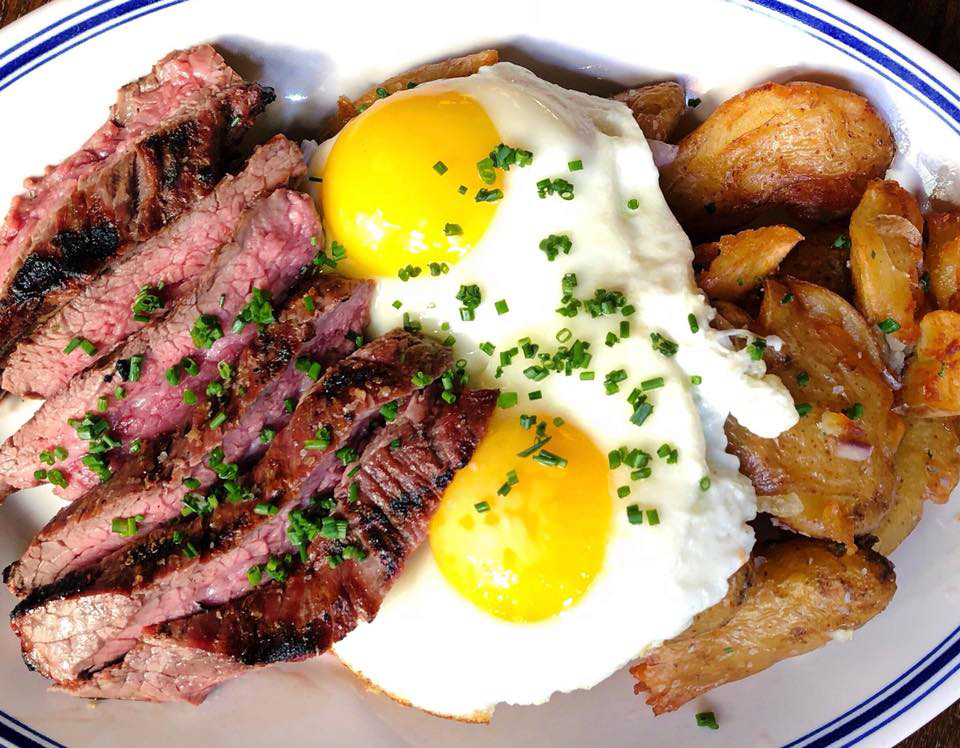 Vander Mill Announces New Executive Chef
A new executive chef is taking over Vander Mill's kitchen. Vander Mill announced this morning that Peter Davidson will serve as executive chef for its Grand Rapids location.
Local Brewery Wins Big in Denver
A Grand Rapids area brewery walked away from the Great American Beer Festival in Denver with one of its biggest honors. Rockford Brewing Co. won the Small Brewpub and Brewmaster of the Year award at the event, the largest commercial beer competition in the world.
Chef Clark Introduces New Take On Italian Cuisine
Chef Clark Frain is excited to bring contemporary Italian cuisine, including crudo offerings, which means raw in Italian, to downtown Grand Rapids.
Carolina Lowcountry Kitchen Focuses on Authentic Cuisine
Chef Tom Pugh ate his way through Charleston, South Carolina – the heart of low country cuisine – to ensure the authenticity of his newest venture.
Couple Turns Furniture Design Hobby Into Burgeoning Business
It's the age-old tale of the couple that designs furniture together and turns that passion into a burgeoning side business. If you're unfamiliar with this story, it's time to meet the power couple behind VanLaar Woodworks.
Facebook Comments