Whether you were roped into a work gift exchange or genuinely love treating your co-workers, spread some holiday cheer (and a few subtle hints) from cubicle to cubicle. And FYI, Marsha in accounting has every nut allergy known to man and found issue with her gifts last year… Good luck!
HABITUAL SNACKER
This person has a veritable produce section in his desk drawer. From fruit, granola bars and candy, the snacker appreciates holiday-themed nibbles. Paired with coffee, tea or just for a little jolt before the big meeting, Le Bon Macaron gift boxes will win the gift exchange at work, and with flavors including chocolate candy cane, eggnog and cranberry, they'll even impress the office Grinch (every company has one). Grab a box of five for $11 or a box of 10 for $21 (and make her share).
PRODUCT JUNKIE
Is it necessary to have five different hand lotions and lip balms on your desk? Part beauty counter, part workspace, this individual's personal space has its own perfumed weather system so the gift of handmade soap from Flow Bathworks might send her over the edge. Available at the Annex Shop, these vegan soaps are nontoxic, readily biodegradable and are beautiful little works of art. Favorite scents include the fir and mint blend of The Michigander (this here is a dream scent) and lemongrass lovers will enjoy the zing of the Kickapoo selection. Prices range from $8-$10 and 10 percent of the profits are donated to prevent human trafficking so your skin and your heart feel good.
KEEPER OF THE OFFICE SUPPLIES
Asking for another set of Post-it notes means a drug test. Okay, that's harsh but this person lords over the paper products because they understand how well an office runs when stocked with the right binders and highlighters (no, you can't have one in every color—scram!). These Denik Layflat notebooks from Books & Mortar are perfect for scribbling important thoughts, plans and schemes and the cactus, gold foil and "crazy ideas" designs are more visually pleasing than what's normally offered, $9.95.
INTERIOR DESIGNER
Ever notice some desks are lovingly decorated with throw blankets, flameless candles, an egregious amount of family photos, inspirational quote artwork and plants (like jungle status)? Each time you pass off the mail you feel disoriented, like you've stumbled into someone's living room. Gift the over-decorator more of what they love because we're obviously going for overkill here. The mini macramé air plant from Sew Nifty Thrifty (sold at Rebel) is a sunny surprise and plants make us smile on gloomy days, right? Bring some life inside and make the work day better. The best part? No green thumb needed, $19.95.
Mr. PARTY
Flask people are good people. They never miss an opportunity to imbibe. Maybe the office party planner could use one or the person who must craft the reprimanding "spiked punch" memo? This 100 percent stainless steel flask with cheeky engraving and mini funnel from the brand Izola will put productivity through the roof (wink wink). Slate offers this little hydration accessory for weekends, evenings and for that person who works so hard they need to take the edge off, $10.
GERMAPHOBE
We get it, this time of year there's a lot of bugs going around but passing near this character's desk shouldn't involve a Purell shower. For the co-worker that's a little particular about their space and germs you should show them some love via Germ Guard from Cindy's Suds available at Harvest Health locations. Now you can purify and sanitize anything that moves with a 100 percent natural product with a clove, cinnamon and orange aroma. This special blend of essential oils has antiviral, antibacterial and antifungal properties for that lovable antisocial germ avoider. Your recipient will rejoice knowing she can spritz her paperwork, yoga mat and the air around them. We promise that you'll make fast friends with this chemical-free, practical gift that has a zillion different uses, $11.95.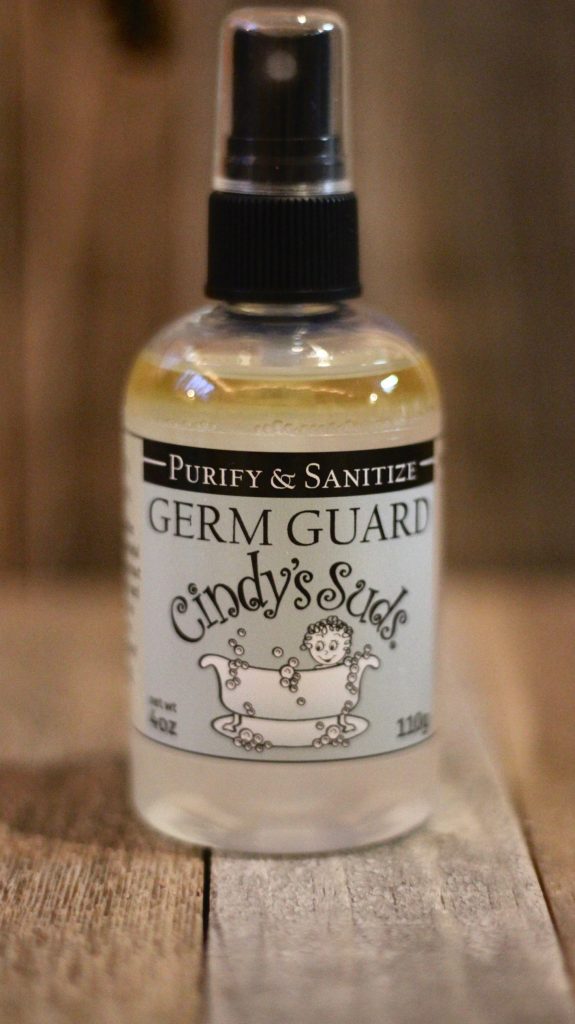 *Main photo courtesy of Thinkstock
Facebook Comments