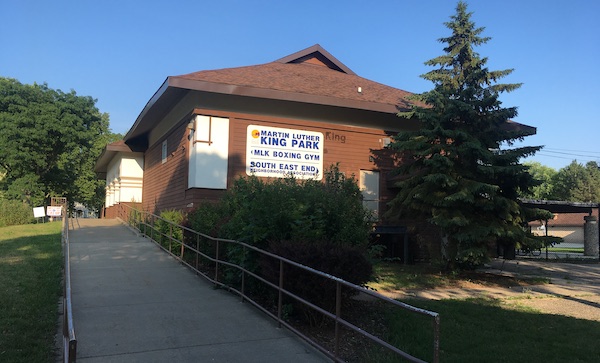 The City of Grand Rapids is welcoming funding contained in the State of Michigan's bipartisan Fiscal Year 2024 budget that has passed the Legislature and is awaiting the Governor's signature. The "Make it in Michigan" budget includes $35 million for construction/development of two Grand Rapids fire stations and $6 million for construction of a new MLK Community Lodge.
Mayor Rosalynn Bliss stated, "Our entire Grand Rapids delegation including Michigan Senate Majority Leader Winnie Brinks and State Representatives John Fitzgerald, Carol Glanville, Kristian Grant, Rachel Hood and Phil Skaggs delivered meaningful investments that will impact residents and visitors for generations."
In addition to specific funding for the capital projects, City officials also were pleased to see State budget funding totaling over $50 million to go to non-profits and community partners for projects in Grand Rapids. Funding will be dedicated to projects to improve infrastructure, affordable and middle housing, lead pipe replacement, closing health equity gaps and expanding skills training, and other programs that will directly impact Grand Rapidians.
"I am grateful to legislators for this significant investment in public safety and efforts to improve fire services in our growing city," said City Manager Mark Washington. "Our firefighters do a terrific job serving our community and we can now confidently move forward with developing plans for financing, designing and constructing new stations. I will be working with staff and the City Commission in the upcoming fiscal year to solidify these plans.
"Likewise, I am excited about improving the MLK Park Lodge – a treasured community asset and significant investment in the Third Ward," said Washington. "The State funding will help us leverage existing funding from the Parks millage and Third Ward equity fund to make this project a reality."
The project proposes to rebuild the existing lodge to create a modern facility that is flexible and multi-use, fully accessible for all ages and abilities, open year-round, safe, energy efficient, and affordable for public use. Located in the 17-acre MLK Park, in a dense urban neighborhood on Grand Rapids' southeast side, the lodge is a vital facility for community gatherings in southeast Grand Rapids, particularly for the African American community since its establishment in the early twentieth century. MLK is known for its many recreational amenities and community events that take place throughout the year. The outdoor pool, as well as the free summer day camp operating since 2017, bring thousands of children to the park each summer.
Neighbors are enthusiastically supportive and excited about the potential opportunities to use the renovated lodge for baby showers, family reunions, receptions, quinceañeras, as well as other community health and wellness programming, including fitness classes, basketball and youth enrichment programing.
Mayor Bliss saluted the bi-partisan work stating, "We are so appreciative of the Legislature's efforts and Governor Whitmer in bringing critical funding to our City and our residents. Senate Majority Leader Winnie Brinks and Representative Kristian Grant prioritized the needs of the residents in the third ward, who have historically been underrepresented. These funds illustrate the City's core value of leading with equity."
State Representative Kristian Grant expressed her pride in helping secure funding for the MLK Park Lodge.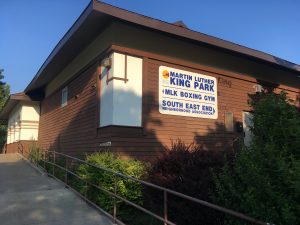 "Consistently residents have talked about the need for community space," she said. "With that in mind, I am happy to bring home $6 million for the renovation of the MLK Community Lodge. These funds will help to modernize the design and expand the services to our community. The space will be used for recreational use, events, classrooms, offices, programming, and most importantly it will be a space that is safe and open to our students and families. I, along with Leader Brinks, am excited to help create a space we, in the third ward, can call our own."
State Majority Leader Brinks, who represents Southeast Grand Rapids, said she was proud to support funding to build new fire stations in the City.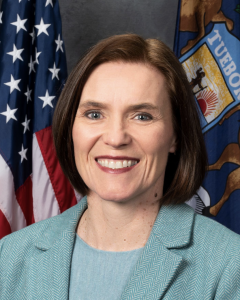 "When we invest in critical infrastructure like a fire station, we are ensuring that neighbors in Grand Rapids will have access to swift and well-trained help when they need it most," she said. "This is part of what will make our city a safe, vibrant place to live for today and well into the future. I'm proud to have secured this robust investment in our city's Third Ward and to support the courageous and essential work that our firefighters do."
The project proposes to rebuild the Division Avenue Fire Station – to replace an obsolete fire station which would result in increased services and response capabilities and serve as a catalyst to further economic development. Plans include elements of a training center to keep units in district when possible and a large community/training room.  Additionally, a park, community gathering space,and affordable housing options on the former (obsolete) fire station lot are planned. This station would serve most of the south end of Grand Rapids and a large portion of the Third Ward.
Funding would also help build a station in the Kalamazoo Avenue Fire District – This fire district serves the highest population, largest taxable value base, and largest square footage of protected property in the City. This second station is drastically needed to meet community needs, increase services and decrease response times. This station also regularly provides automatic aid to neighboring communities when there are significant incidents or high demand for public safety responses.
Facebook Comments