The first snowfall has come and gone, signaling the start of another holiday season. Celebrate with Frederik Meijer Gardens & Sculpture Park (FMG) as it hosts its 23rd annual Christmas and Holiday Traditions Around the World exhibition.
Beginning on Nov. 21, experience the magic of the holidays at FMG with 42 Christmas and holiday trees and displays from countries and culture around the world.
Visitors are invited to forget the hustle and bustle and find calm in the winter exhibition. This year's exhibit is an idyllic spot to reflect on the past and prepare for the coming new year.
"This year we pause to reflect on the many unique and beautiful ways that holiday traditions are observed all over the world," said Steve LaWarre, director of horticulture at FMG. "What better place to slow down and enjoy the sights of the season than by gathering your family and friends and experiencing the calm beauty of Meijer Gardens' Christmas and Holiday Traditions Around the World."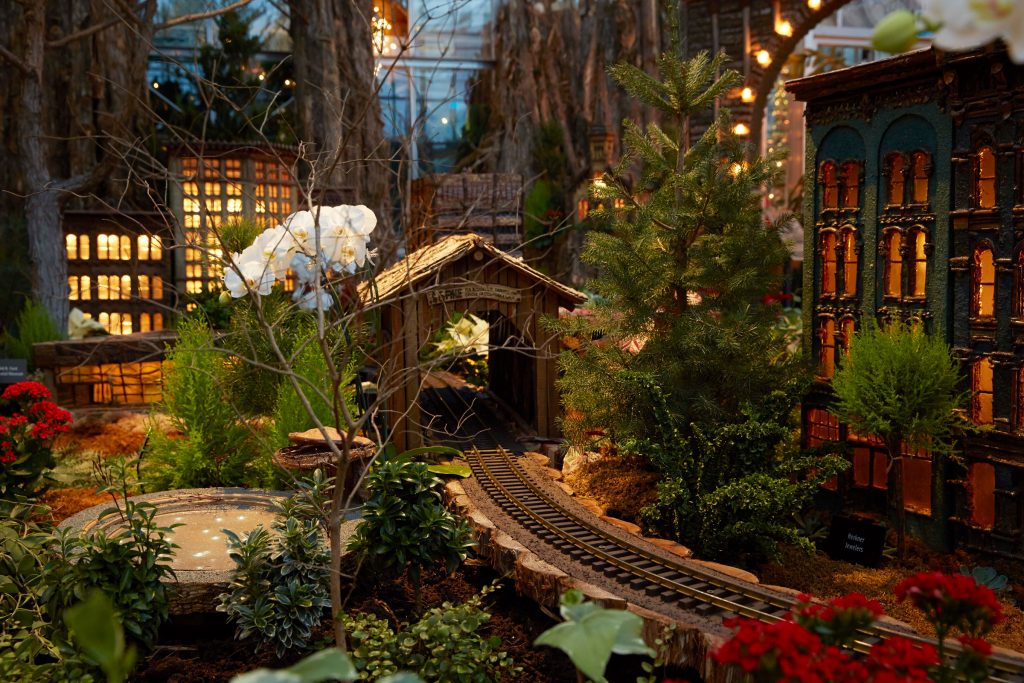 Meijer Gardens will transform into a botanical wonderland filled with fresh poinsettias, orchids, amaryllis, the fresh aroma of evergreen, and trees that sparkle with over 300,000 white lights.
Features of this year's exhibit include the enchanting Railway Garden which complements the model trolleys, trains and handcrafted buildings replicating 30 Grand Rapids landmarks.
Along with the Railway Garden, three trees are featured on display, the Germany tree, adorned with handmade glass ornaments and homemade springerle cookies, the England tree with antique Christmas cards and mistletoe and the beautiful Eid ul-Fitr display, which celebrates the end of Ramadan.
The exhibition will be open through Jan.7 with extended holiday hours. Whether your bundling up for a winter walk, visiting Santa, or listening to the Original Dickens Carolers, FMG is packed full of family-friendly events to celebrate the holiday season.
Check out FMG's full calendar of winter events.
*Photos by Dan VanDis
Facebook Comments