If you're looking to enjoy a fall event, eat some delicious food, or even add a new pal to the family, we've got you covered. Grand Rapids has something to offer for everyone this weekend. So, get out of the house and continue to enjoy the beautiful, fall weather we've been having.
Adopt a Pet – Bissell's Empty the Shelters
(Saturday)
After completing a multi-state hurricane relief effort with 764 pets adopted, Bissell said its next Empty the Shelters (ETS) event will be the largest yet and held in Michigan. The Grand Rapids-based non-profit will pay adoption fees at 75+ shelters and rescue organizations across the state this Saturday.
Hundreds of pets are expected to be available for adoption at ETS locations. Families that adopt on Oct. 14 will be required to pay licensing fees for their pet – costs may vary by county. As a thank you for choosing adoption, Bissell Pet Foundation will provide a leash for dogs, a collar for cats and valuable wellness information and coupons for new pet owners.
More than 9,000 cats and dogs have found loving homes through Bissell Pet Foundation's Empty the Shelters events in the last 17 months. For more information, including a list of participating shelters and rescue organizations, visit Bissell Pet Foundation ETS.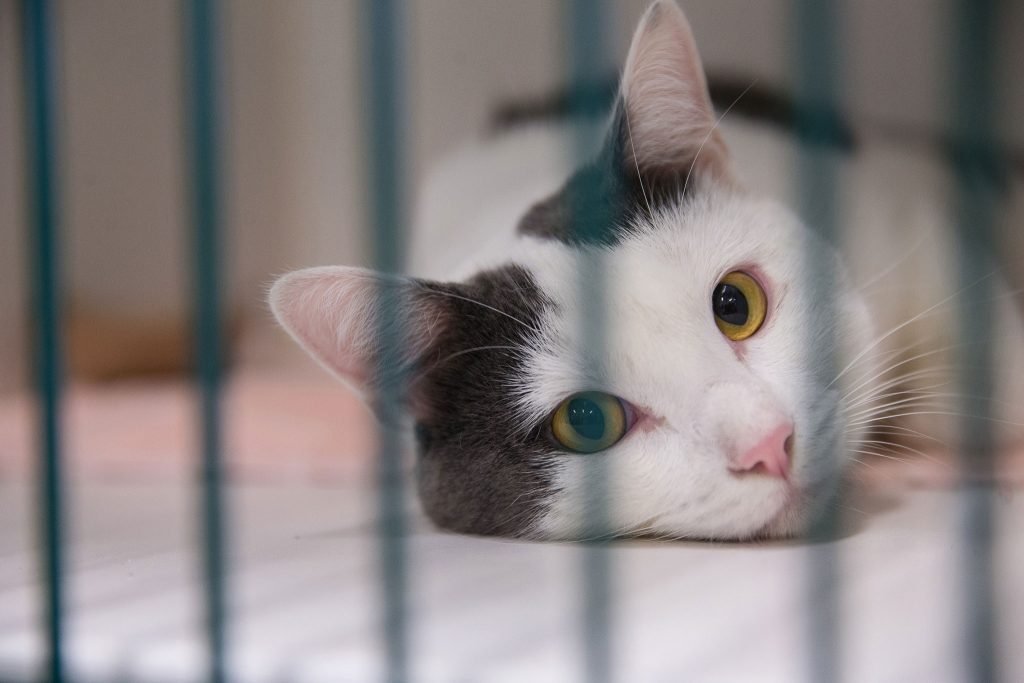 Pumpkin Path
(Saturday)
Pull out your Halloween costume and head to Lamar Park this Saturday for a fun and free family event.
The City of Wyoming Parks and Recreation Department is hosting its 14th annual Pumpkin Path event. Local businesses, clubs and organizations will line the path and hand out candy, coupons and other goodies. There will also be a bounce house, games, and a DJ and dancing.
Attendees are welcome to come dressed in costumes or regular clothes. The event runs from 4 p.m. to 6 p.m.
The Cheese Lady Anniversary Party
(Saturday)
It's a cheese lovers dream at Fuller Park this weekend. The Cheese Lady Grand Rapids is celebrating its fifth anniversary with an event that's sure to please your taste buds.
There will be a Grilled Cheese Showdown where awards will be given for the judges and public's top picks. Along with the competition, there will be a grilled cheese tent, cheese sampling, beer and wine, music, and more.
The event is free to attend and will take place from 1 p.m. to 5 p.m. on Oct. 14.
https://www.instagram.com/p/makZwyjG3B/?taken-at=48705410
Public Night at Veen Observatory
(Saturday)
Head to the Veen Observatory this Saturday after dark to get a glimpse of Saturn, Uranus, Neptune and more.
The observatory opens on select nights to the public allowing individuals the chance to use the telescopes, tour the facilities and listen to an audio-visual presentation about the Grand Rapids Amateur Astronomical Association and the James C. Veen Observatory.
The event is weather dependent. For updates on the status call (616)-897-7065 or look on the Facebook page. Admission is $3 for adults, $2 for ages 6 to 17, and free for children under five and Grand Rapids Public Museum members. The event runs from 8 p.m. to 10:30 p.m. on Oct. 14.
https://www.instagram.com/p/BWVw33QD1-p/?taken-at=849007042
Founders 20th Anniversary Party
(Saturday)
If you're looking to try a new brew this weekend, Founders Brewery is the place for you. To celebrate its 20th anniversary, Founders is taking to the streets to host an awesome party. You'll find food trucks, special offerings from the Founders deli, live music, and, of course, beer.
Founders created a special brew, Tank Bender, to celebrate its anniversary. The beer will be available for purchase beginning at 10 a.m. on Oct. 14 and will be sold until 11 p.m. or until it's sold out. The new beer will also be on tap during the party.
There is no cover charge for the event. It starts at 1 p.m. in both the taproom and the street out front. The outdoor party will last until 11 p.m. while the indoor party will stay open until 2 a.m.
https://www.instagram.com/p/BZ7AOPbj2VX/?taken-at=312374904
Facebook Comments