Editor's note: This interview was condensed and edited for clarity.
In times when social distancing is the norm, virtual communication has become our main source of connection as many of us are facing severe financial, emotional and physical instabilities. To combat the negative impacts of COVID-19, Nate Gillespie created the Coronavirus Civilian Corps (CCC) with a team of eight friends to make a positive and meaningful difference on the community in three ways:
Serve — Volunteering where additional human resources would benefit the community.
Give — Donating to local organizations that have a specific need not being met by local grants or federal aid.
Spend — Targeting specific spend campaigns for local shops, restaurants and bakeries.
Why did you feel a need to take action during these uncertain times? One thing that becomes increasingly clear to me every day is we only have one life. We have one shot to make the biggest impact, help the most people and change the world for the better. For me, it wasn't really a question of do we get involved? It was simply how. How can we help the most people we possibly can in a time of crisis like this?
What benefit does joining together as a community offer? There's power in team and identity. This is a time where a lot of folks are struggling with their own personal identities. Instead of hoping everyone individually comes to the same conclusion, combining forces with like-minded folks who are interested in volunteering or giving back in the community can be a very powerful thing — both from an impact standpoint and tackling specific problems.
One of the ultimate goals with this effort is to cultivate a spirit of identity and purpose in our team members, giving everyone an opportunity to feel like they're a part of something much larger than themselves in a time of crisis where it's very easy to feel self-focused.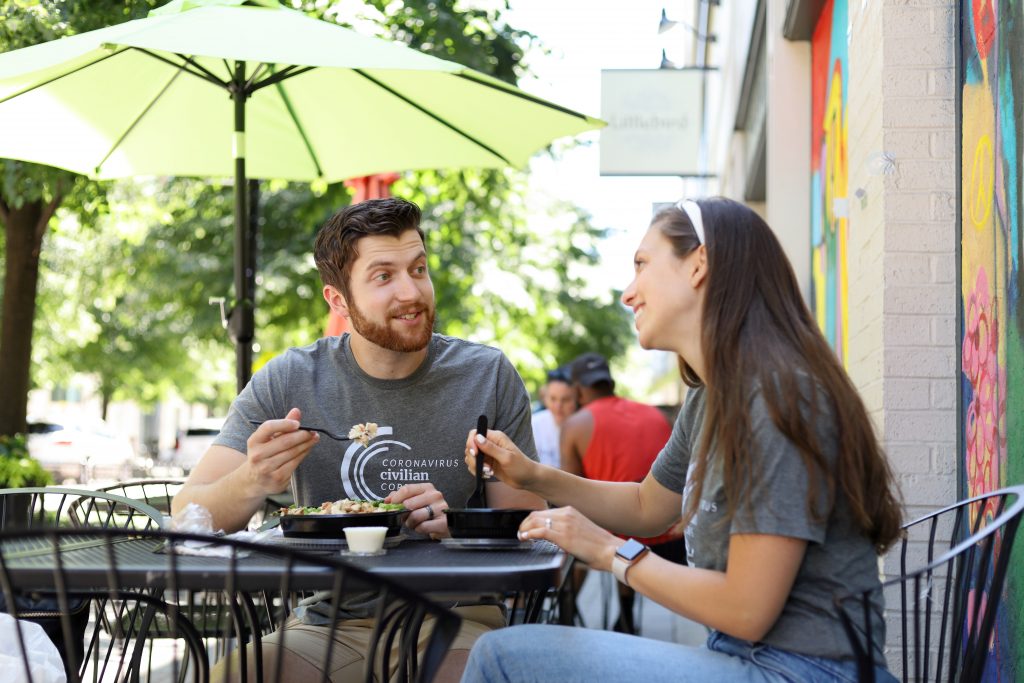 How are you measuring the impact of these efforts? Right now, it's been mainly anecdotal from how we've helped business owners' numbers go up. Since there's no way to know exactly how many people saw a post or engaged in the specific effort, what we're working on is creating surveys to track the timing and effectiveness of the effort and get more specific data on days we do a targeted spend compared to an ordinary business day. The one consistent trend is it seems we're having more and more folks join our efforts. Two weeks ago, we had 200 followers on Facebook. Now, we have about 500. If we continue to grow at that rate, hopefully we can make quite the massive impact on some
of these businesses.
What advice would you give people to take part and serve in their communities like you did during these uncertain times? While we'd be delighted to have as many folks join our efforts as possible, for folks who have other unique ideas to serve a need, don't be afraid to take the leap and pursue it. You only get so many opportunities to serve in times of crisis. We hope everyone can adopt the true spirit of being citizens of Grand Rapids.
Visit Coronavirus Civilian Corps on Facebook.
Facebook Comments