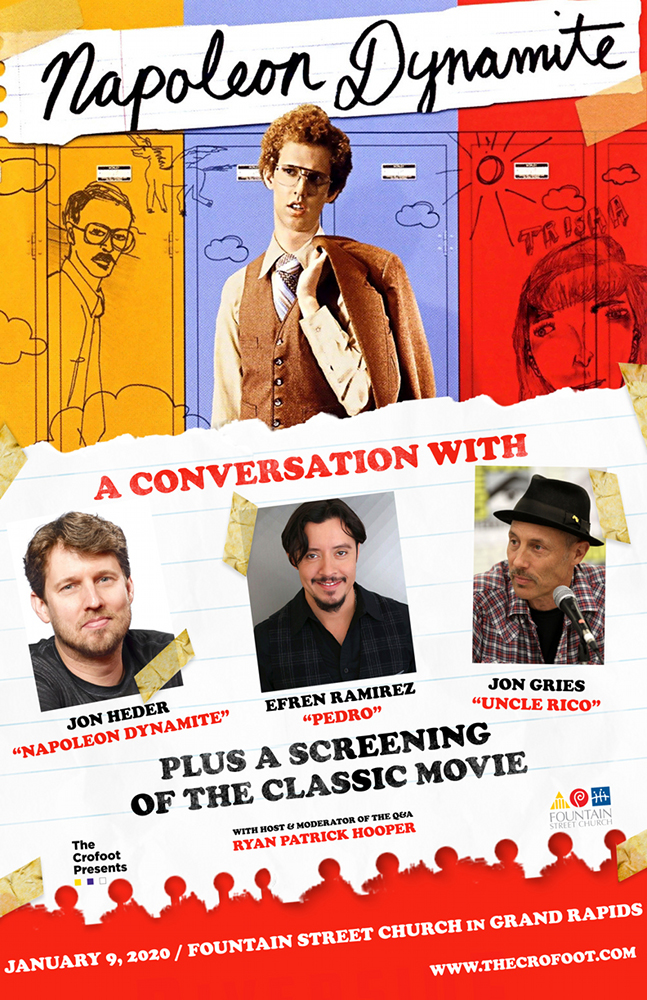 Napoleon Dynamite is coming to town.
Jon Heder and others from the 15-year-old indie film Napoleon Dynamite will be in town for a screening of the movie and a Q&A.
Jon Heder (Napoleon), Jon Gries (Uncle Rico) and Efren Ramirez (Pedro) will be at Fountain Street Church on Jan. 9 for the screening at 8 p.m., followed by the discussion.
Doors for the event open at 6:30.
VIP tickets include early entry and photo opportunities with the cast.
VIP tickets are $75. General admission is $25-$35.
Facebook Comments