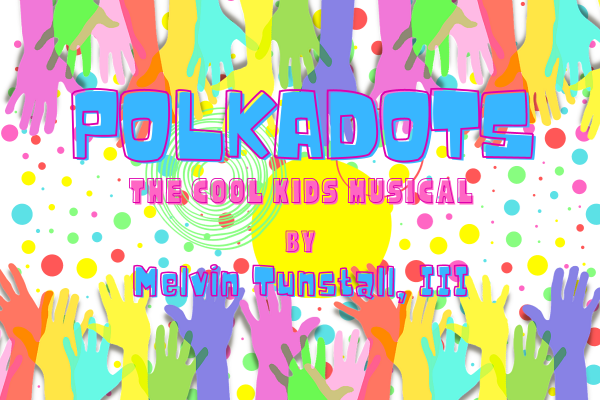 The Grand Rapids Public Museum will present its GR Stories program in collaboration with the Ebony Road Players on Tuesday, Dec. 12, 2023 at the Meijer Theater, located inside the museum. GR Stories is an ongoing series hosted by the GRPP showcasing authentic stories from within the community. 
The Dec. 12 event will showcase the play, "Polkadots: The Cool Kids Musical" followed by a panel discussion, "The 14th Amendment: Learning, Living, and Loving in Grand Rapids."
The evening begins with the engaging play "Polkadots," which follows 8-year-old Lily Polkadot as she navigates the challenges of being the first Polkadot in an all-Square school in the "Squares Only" small town of Rockaway. The story, inspired by Civil Rights pioneers Ruby Bridges and The Little Rock Nine, serves as a vibrant history lesson, reminding us that our differences make us extraordinary, not outcasts.
 "We all feel like a polkadot in a square world at some point in our lives. This show examines that emotion and journey in an exciting and inventive way for our young audiences," said Edye Evan Hyde, Founder of Ebony Road Players.
Following a brief intermission with light refreshments, the panel discussion, titled "The 14th Amendment: Learning, Living, and Loving in Grand Rapids," delves into the real-life impact of the U.S. Constitution's 14th Amendment on the local community. The Constitution is a living document, and its relevance is best understood through its application in daily life.
Panelists will include a diverse group of individuals well-versed in the historical context of Grand Rapids. Randal Jelks, author of African Americans in Furniture City, will serve as the moderator, guiding the discussion with expertise. Joining him are Mel Atkins, a South High graduate from the Class of 1968, and Deborah Jones, also from South High's Class of 1968. Ed Kettle, representing Union High School's Class of 1969, will provide unique insights, as will Teresa Neal, a graduate of Creston High School's Class of 1977. Finally, Edye Evans Hyde, from Creston High School's Class of 1975, will round out this panel of individuals with rich connections to Grand Rapids history. Together, they will offer a comprehensive exploration of the 14th Amendment's impact on the local community.
The play begins at 6:30 p.m. with the Panel Discussion following at 7:45 p.m. Ticket pricing for this event is $25 for adults and $15 for children aged 17 and under. Tickets can be purchased at tickets.grpm.org.
Facebook Comments