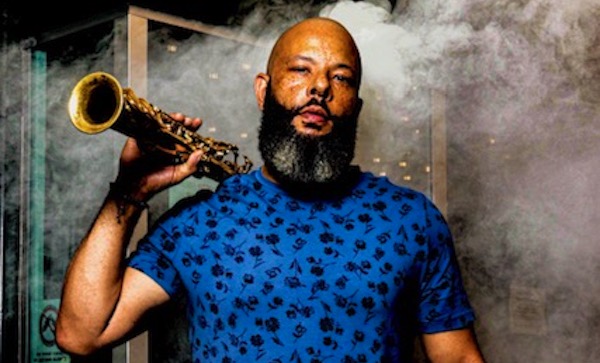 An African American cultural center is launching a major fundraising campaign.
The NIA Centre – which hosts events related to cultural arts, entrepreneurship, and health awareness – has announced a jazz concert/fundraiser will take place on Saturday, Aug. 19, 6-8 p.m. The event will be held at the Center for Community Transformation, 1530 Madison Ave., SE., featuring saxophonist Frank Bumpass.
Known for his emotional depth and rhythmic mastery, the Tennessee based musician (whose stage name is "Frank B.") has opened for such R&B luminaries as Angie Stone, Avery Sunshine, Chante Moore, Dottie Peoples, and Kenny Latimore.
"It is an honor to be a part of NIA Centre's inaugural Summer Jazz Concert and Fundraiser," said Frank B.  "Music has always been a powerful medium for expression and connection and NIA Centre amplifies that power by creating spaces where culture, creativity and community converge. NIA Centre's dedication to promoting Black Excellence and fostering equitable opportunities for African Americans in areas of cultural arts, entrepreneurship and health awareness is inspiring. My hope is that through my music, I can contribute to their valuable work and inspire others to do the same."
Saturday's concert will be the first major fundraiser for the nonprofit which aspires to place a world class African American cultural center in Grand Rapids, aimed at providing African Americans equitable financial, business, health, and cultural opportunities.
"Frank B. is primed to deliver a memorable evening of jazz music. His artistry reflects the spirit of excellence that we celebrate," said André Dandridge, executive director, NIA Centre. "We're not just providing an evening of outstanding entertainment, but also creating a platform to support underserved communities, communities of color and the greater Grand Rapids community," said Dandridge.
Admission to the concert is free. Attendees are encouraged to donate via the NIA Centre website or at the event.  Reserve your space at the free event at Eventbrite.
NIA Centre's community engagement center, 300 Commerce Ave. SW., currently serves as an office for NIA Centre staff and board members as well as the site for NIA Centre programming and events.
For programming updates, membership details and space rental information are available at https://www.niacentregr.org.
Facebook Comments